Craig Thomas & Eric Vo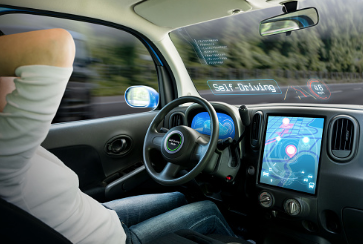 Many car buyers make purchasing decisions based on the technology fitted to their new ride.
In fact, nearly 60 percent of millennials and 40 percent of older adults would change brands if another car manufacturer offered the technology they wanted. And an average buyer would pay over $2,200 more to have the technology features they wanted in their car. The tech also has to be easy to use. If the technology wasn't intuitive, more than 30 percent of buyers said they'd look at a completely different car.
Let's take a look at technology for your car—both what's currently available and what we're likely to find in our cars in the coming years.
Keyless Entry
Having been widely available since the 1990s, keyless entry is a common feature on many of today's cars. But there have been some updates.
Keyless entry was first introduced by Ford in 1980. It was featured in the Ford Thunderbird, Mercury Cougar, Lincoln Continental and Lincoln Town Car, and adopted by the likes of Renault, Nissan and GM soon after.
The first versions used a keypad that required a code to unlock the vehicle. Soon, more sophisticated systems were developed that turned keys into radio transmitters that sent a coded signal to a receiver unit in the car.
Keys have evolved even further so that these days there are a number of automakers that offer smart keys. Used in conjunction with car doors that have touch sensors, these hands-free smart keys (or keycards) rely on a proximity-based system of opening. The mere positioning of the key close to a vehicle unlocks the car as soon as the driver places their hand on the door handle. Read More