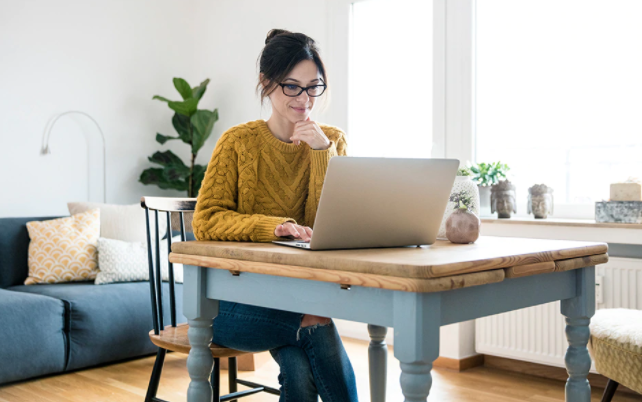 As concerns over the coronavirus (COVID-19) pandemic have prompted many shelter-in-place orders across the country, this measure has resulted in millions of Americans now working from home (WFH).
Though technology can ease many of the challenges associated with this work arrangement, staying productive while at home isn't always easy. If you're finding it hard to stay on top of your tasks or meet your deadlines while working from home, these 10 tips may help:
1. Work Out a Schedule With Your Family
With many schools having closed for the time being, more young children are now at home ‒ often trying to complete remote assignments from teachers, but without the benefit of in-person instruction. For parents who need to work while they're home, caring for kids can make the struggle to stay productive even more difficult.
If you find yourself in this scenario, it's important to establish a clear schedule for the entire family. If you have a spouse, perhaps one of you could work in the mornings and the other could work in the evenings. Or, you might consider waking up an hour earlier to have more time to get work done while the house is quiet. This could help alleviate some of your workloads later on.
2. Designate Your Own Workspace
Though it can certainly be tempting to work from your bed or couch, try to set up something more official. Maybe it's a makeshift workspace in the dining room, or perhaps you have an actual desk or office space in your home. Ideally, your workspace should have a door, so you can shut out any distractions, and it should be stocked with all the supplies and equipment you may need close at hand, such as a computer, printer, paper, headphones, etc. You'll want to avoid having to get up repeatedly to retrieve things you might need, as this will only cut down on your productivity. Read More