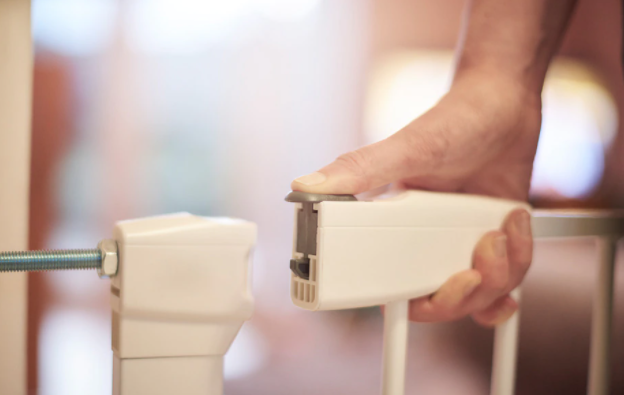 Children are curious by nature. Where you see a coffee table, they see a jungle gym. Where you see couch cushions, they see a fort. This can lead them into potentially dangerous situations. While it's not possible to completely childproof a home, there are steps that you can take to protect children as effectively as possible.
Try to look for protective devices that are sturdy enough to withstand attempts from children to open them, but are simple for adults to install and use. You can test out devices at friends and family members' homes to see which ones you like before investing in them. Check out our five-step childproofing checklist to help keep children safe in your home.
1. Go under cover. Cover potentially dangerous items, including placing:
Child-safe covers on outlets.
Childproof window guards and safety nettings on windows to help prevent falls from windows.
Protective material on radiator, hot pipes and other burn hazards.
Shields on light fixtures.
2. Gear up. Inspect your furniture, stairs and household goods for potential dangers, and install protective devices, such as:
Anchors to avoid furniture and appliances, such as ovens and TVs, from tipping over.
Corner and edge bumpers on sharp corners, such as the corners of coffee tables and on hearth edges.
Safety gates to help prevent children from falling down stairs and from entering rooms with potential dangers.
Door knob covers and door locks to help prevent children from entering rooms with potential dangers, and be sure adults can open doors quickly in case of emergency.
Anti-scald devices for faucets and shower heads to help prevent burns from hot water, and set your water heater temperature to 120 degrees Fahrenheit.
Cordless window coverings to help prevent strangulation, or contact the Window Covering Safety Council at 800-506-4636 or windowcoverings.org for a free repair kit for window blinds from before 2000, which makes the inner cord for raising the slats of the blinds safer, but does not address the dangling pull cord hazard common with window blinds. Read More