Hailstorms are more common than the average person might think. In fact, almost 9 million claims for hail losses occurred within 14 years in the United States, costing more than $54 billion.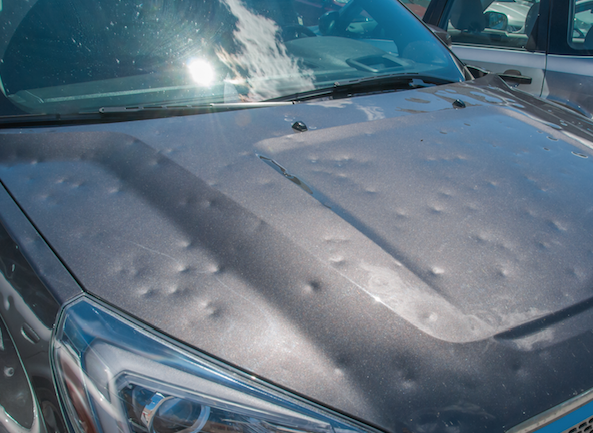 Hail is a unique form of precipitation from the atmosphere. When it occurs, its violent impact with the earth's surface is alarming. This is so because when water freezes in the upper regions of thunderstorm clouds, it transforms drops into hailstones. These round or jagged frozen beads of water can cause serious damage to your property.
You may not be able to prevent hail, but you can do your part to prepare for it. Here are some ways you can prepare for a hailstorm in order to mitigate damages:
Install the Proper Roofing Materials
Whether a home or business, roofs are the most vulnerable parts of a building when it comes to hail. Having the necessary materials for your roof is key to minimize hail damage.  When you are repairing or replacing your home's roof, have a qualified roofer install materials that have been tested for impact resistance.
Materials that fall into these categories consist of:
Asphalt Shingles – lightweight, cost-efficient and simple installation
Metal – long life and lightweight
Slate – strong and will last the longest
Tile – heavyweight and solid, yet can be insecure without sealed material beneath it
Hail can cause two kinds of roof damages, functional or cosmetic. Functional damage is if the actual performance of the roof is affected, in which case, it should be remedied as soon as possible. Cosmetic damage is if the appearance is impacted, yet the roof still functions effectively. Read More