On average, more deaths occur in the U.S. each year from flooding than from any other type of natural disaster. While the majority of these involve vehicles being swept away, some are due to electrocutions. As water is a natural conductor, the risk of an electrical shock is heightened any time water and electricity are in close proximity. This makes the threat of electrocution during periods of flooding extremely high.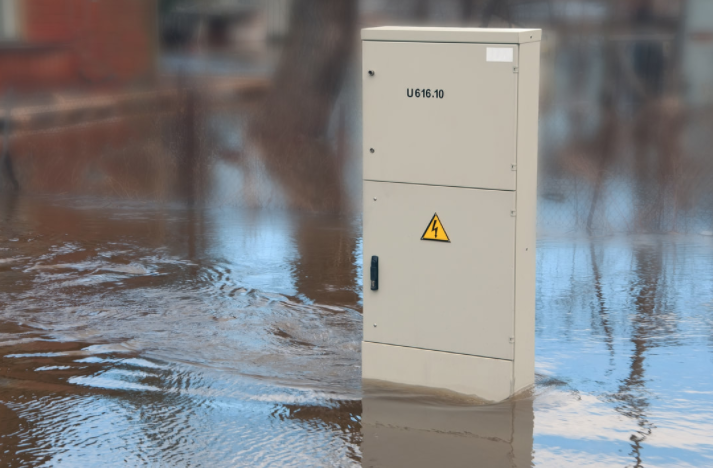 Before the Flood
If you live in an area where there is a possibility that flooding might occur, there are ways to minimize your risk long before bad weather shows up. Ground fault circuit interrupter (GFCI) electrical outlets have been required for bathrooms for years.  But they can be used throughout a home with little to no alteration. GFCI outlets have a built-in circuit breaker that will automatically trip if the plug becomes grounded. This safety feature cuts off the flow of electricity.
When the threat of flooding is imminent, it is a good idea to turn off the power in your home while it is still dry. How should you turn off power at the electrical panel box? The panel box has circuit breakers for each circuit as well as a main shut-off switch. You should first flip each individual circuit breaker one at a time and then turn off the main circuit breaker.
If your breaker box is located outside or in a basement that might already be holding water, don't attempt to turn off the power yourself. Contact your utility company and ask them to kill the power at the meter.
Until that can be accomplished, unplug all electrical devices. If possible, move them to higher locations in the house so they don't become submerged or even by touched by water. Read more