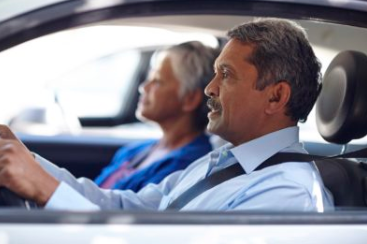 Jeremy Katz
Despite the growing popularity of ride-sharing services such as Uber and Lyft, demand for rental cars continues to increase. Although there are many different situations in which you may need to rent a vehicle, the two most common are as a replacement for your primary car after an accident or a means of transportation when you're traveling.
Understanding how your insurance applies in each of these situations can prepare you for the unexpected and help you to maintain your peace of mind, whether you need a vehicle in the aftermath of an accident or for sightseeing while on vacation.
When You Need a Rental Car After an Accident
Unfortunately, you can't put your life on hold after a car accident. You still have responsibilities that require a car, like going to work, running errands and keeping scheduled appointments. With a rental car, you are able to get these things done while your car is out of commission.
Does My Car Insurance Cover Rentals?
It's so important to understand your auto policy's Transportation Expense (or Rental Reimbursement) Coverage. It helps pay for the cost of a rental car while your vehicle is in the shop due to a covered loss.
1. Do I have Rental Car Reimbursement Coverage?
Generally, if you have auto insurance, you have some combination of comprehensive and collision coverage. Collision coverage pays for damage to your vehicle caused by contact with another object, such as another car or structure. Comprehensive coverage pays for non-collision-related damage to your vehicle caused by events such as theft, glass breakage or fire. Read More