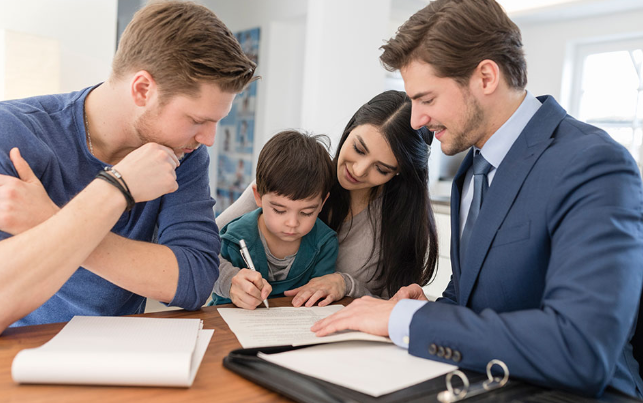 Whether you're in the market for your first home or you're a seasoned home buyer, one key element you need to keep in mind is insuring your new investment. Particularly for first-time home buyers, mapping out the home-buying process can help to make the experience go a little more smoothly. This includes making sure you've covered your homeowner's insurance needs. Here's a helpful rundown of steps along the way to help you cover all the bases.
Do Your Early House Shopping Online
Starting on the path to home ownership can be fun, especially if you choose to do it from the comfort of your couch – say, on Sunday mornings while sipping coffee and perusing online home listings. Use a few different websites for your early research. Photos of the houses for sale and information about their neighborhoods can vary between real estate websites, so using a few sources for information can help you get a rounded perspective. Be sure to check out any online tools that can help you learn more about a house that catches your eye, such as the Travelers' Open House tool.
Contact a Real Estate Agent
You can always tap into the expertise of a local real estate agent to help with your search. A realtor might know about homes that aren't yet listed on real estate websites or can point you toward a home that meets your needs that you may have missed in your search. You may want to begin to take note of house features that you prefer, as these will come into play during your future discussion about homeowners insurance. Read More