Craft brewers can spend hours in search of that perfect balance of hops and malt, sampling new ingredients and dreaming up the next distinctive signature beers. Part art, part science, and all passion, many craft breweries are growing into larger operations, adding taprooms and expanding their distribution. Beer trails that attract a growing base of ardent consumers are putting once-obscure breweries on the map.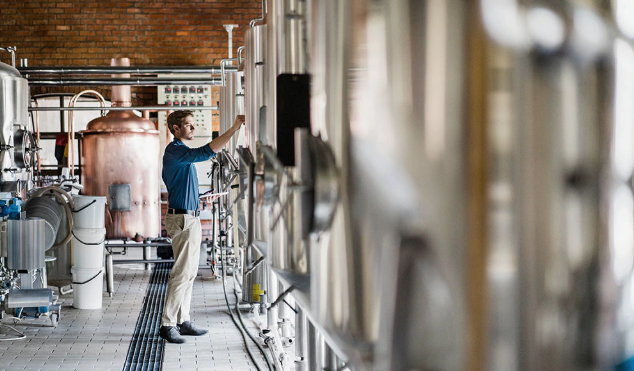 There were more than 6,200 craft breweries operating in the U.S. in 2017, double the number from four years earlier.1 While homegrown brewers may understand what goes into making a quality brew, they may be unaware of some risks that their growing craft breweries face, according to Reese Cann, a Travelers Risk Control Liability Specialist, who works with craft brewers on identifying and managing risks, from hosting special events to handling product recalls.
"Brewers typically understand how important it is to have clean tanks and production lines because the impact can be immediate and spoil an entire batch," Cann said. But there are other risks to consider. Master brewers can quit a brewery with a popular beer recipe in tow if contracts are not in place to protect the brewery's intellectual property. Lack of proper liquor liability training can lead to the brewery being sued if, for example, an overserved patron causes a car accident.
Protecting Your Brewery as it Grows
Heath Kidd, Travelers' Food Manufacturing INDUSTRYEdge Manager, says that craft breweries need to practice diligence as they expand from a homegrown company. This includes being aware of changing food safety regulations. For example, the FDA's Food Safety Modernization Act focuses on preventing foodborne illnesses and brings breweries under FDA regulation for the first time.
Food facilities are required to have a food safety plan in place that includes hazard analysis and risk-based preventive controls (HARPC) to minimize or prevent identified hazards.2 In addition to these risks, craft breweries also face more common business risks, including premises liability, fire, theft and equipment breakdown. Read Full Article