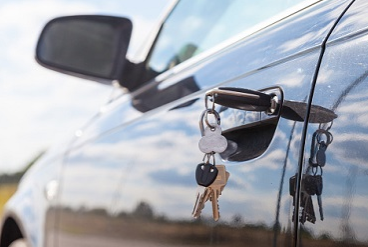 Jordan Perch
After having decreased for 23 years in a row, the number of stolen vehicles increased in 2015*. According to the FBI, a total of 713,063 motor vehicles were stolen in the United States in 2015—a 3 percent increase compared to 2014. One of the main reasons for this is that a growing number of drivers are becoming accustomed to leaving their cars unlocked with their keys inside.
The National Insurance Crime Bureau reports that one out of every eight cars stolen in 2015 were "freebies," which means they were left unattended, unlocked with the keys or key fobs inside. That number represents a 22 percent jump in this kind of motor vehicle theft over 2014.
Although these numbers are alarming, they're not necessarily surprising. For many years, car theft was on the decline, which may have led to laxity among car owners. In addition, new technology may have contributed to the rise in car thefts. For example, new keyless entry systems with push-button starters can make it easier for car owners to forget their key fobs inside when leaving the car, allowing criminals easy access to it.
The good news is that these thefts are avoidable. In addition to ridding themselves of their own bad habits, car owners can take basic precautionary measures and use a few simple, affordable devices to help prevent car theft. Here's how you can avoid helping crooks steal your car. Read More