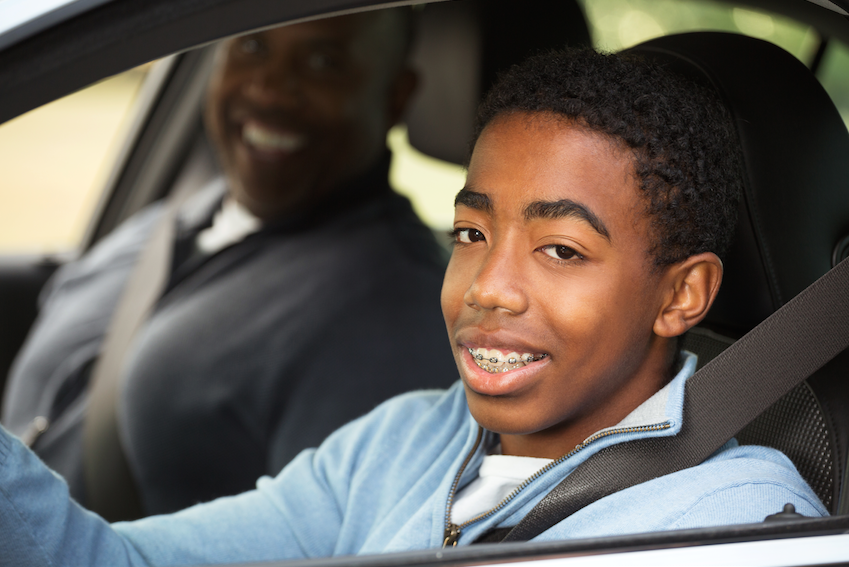 Always wear your seat belt.
Obey the speed limit. Going too fast gives you less time to react.
Use your turn signals so other drivers know what you are doing.
Don't drink and drive. Drinking under the age of 21 is illegal.
Focus on the driving task-the road and the conditions around you.
Don't use your cell phone while driving. This is a distraction that will take your attention away from driving.
Don't eat or drink while driving. These are also distractions.
Plan ahead. Know where you are going and get directions.
Leave early. Give yourself plenty of time to get there.
Teaching Your Teenager to Drive
Set an example.
Know the rules of the road.
Make sure your vehicle is safe and well-maintained.
Be familiar with the tasks and requirements of teaching your teen to drive. Use The Parent's Supervised Driving Program Guidebook (PDF).
Start out slow and simple, in a low traffic area or a parking lot.
Work your way into more difficult driving.
Talk about driving.
Allow your teen to drive in all situations and all kinds of weather.
There is no such thing as too much practice.