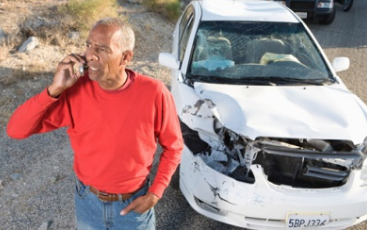 Sarita Harbour
Congratulations on your recent car purchase or lease! You're probably thinking about driving your vehicle and not about the auto loan you took out to finance it. But what would happen if you totaled your car? Would you have enough money to pay off the loan?
In many cases, the answer is yes. Standard auto insurance can pay for covered repairs and even the cost to replace the vehicle if it is badly damaged or stolen. But sometimes the insurance money isn't enough to pay off the loan. That's because you can owe more than what your car is worth.
Why Is My Car Worth Less Than What I Owe?
The idea that you can owe more than what your car is worth may be difficult to wrap your head around, but this is a fairly common scenario. Industry expert Edmunds.com reported that during the first 9 months of 2016, 32 percent of all cars traded-in to buy new cars were "underwater." This means that all of those cars were worth less than what their owners owed on their car loans—an average of $4,832 less!
Wondering how this happens? It's easier than you think. Maybe you put little (or no) money down when you bought the vehicle, financing the bulk of your purchase, which added interest to the total cost of the car. Perhaps you even rolled in what you still owe on your previous car into your new loan. Or perhaps you took on an extended-term auto loan (i.e., one lasting 48 months or longer) to lower your monthly payments.
Doing any of these things means that less money goes toward the principal amount you borrowed, so it takes longer for your loan to shrink than it does the value of your car.
What Is Depreciation?
But why is the value of your car shrinking? Even as you're making payments based on the value of your vehicle at the time you took your loan, your car is getting older and is worth less every day. This is due to depreciation. Read More