The long winter is winding down and the calendar says that the fairer seasons are around the corner, which means you're right on track to plan on opening your pool for the season. Where to begin? Here are some tips to help you get your pool ready for the summer.
Remove and Store the Cover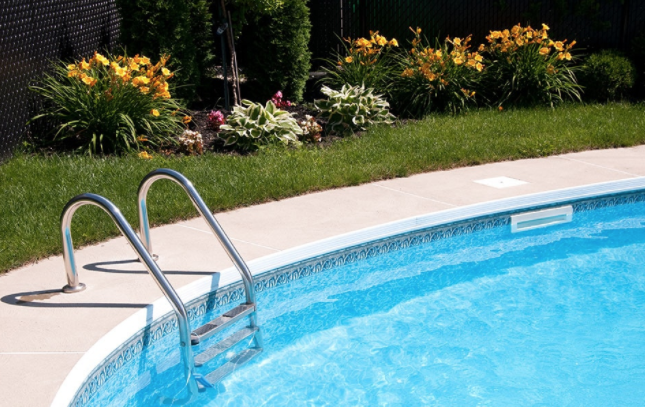 Your pool has been buttoned up and subjected to the elements of weather during its hibernation time. You may want to enlist the help of two or more people to take on the task of uncovering your pool.
Water and debris on top of a pool cover can make it heavy to move. Remove as much of it as possible before attempting to take off the pool cover. Use a sump pump or simple siphon for water removal, if necessary. If you cannot get all of the debris off, try not to let too much fall into the pool as you remove the cover.
Use two or more people to remove the pool cover. Most are heavy, even without debris or water on them.
Clean, fold and store the pool cover properly to help avoid damage to it. Before folding, lay the cover flat and let it dry completely, then sprinkle talcum powder on it to prevent mold and mildew. Fold loosely and take care to avoid tearing it. Store in a cool, dry place.
Inspect, Re-install and Reconnect all Pool Parts and Equipment
Put safety first by taking the time to do a thorough inspection of your pool and its equipment. You'll want to have a professional inspect all circuits and electrical components of your pool filter, pump and heater (if you have one) to ensure that they are working properly and are protected by Ground Fault Circuit Interrupters (GFCIs). Other key areas to check include: Read More