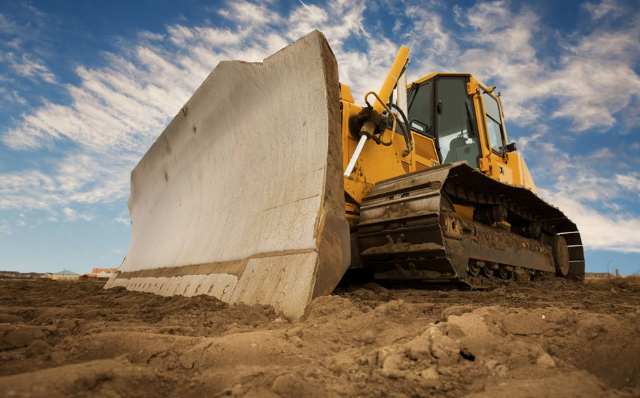 Every year heavy equipment operators, ground workers and pedestrians are injured or killed by heavy mobile equipment used in construction. Many of these incidents are the result of rollovers or by individuals being struck or crushed by equipment. In fact, "struck-by" deaths are one of the construction industry's "Fatal Four" leading causes of death on the job site—of which 75% involve heavy equipment.1
Several conditions can contribute to struck-by injuries and fatalities, including:
Falling materials and loads.
Equipment operator blind spots.
An operator dismounting and leaving equipment in gear, or not setting the brakes or wheel chocks.
Equipment tip-over or rollover.
Equipment or controls not locked out during maintenance.
Administrative Controls
While the best way to stay safe is to stay aware, contractors can help reduce the dangers and help minimize injuries and fatalities associated with heavy equipment by incorporating a few administrative controls at the job site.
Pre-Planning and Safe Work Practices
When pre-planning your projects, consider these measures to help reduce the risk of injuries when working around and using heavy equipment:
Use trained and, where required, certified equipment operators and spotters.
Provide heavy equipment hazard awareness and safe work practices training to workers.
Provide a copy of/access to the operating manual for machinery to the operator.
Develop a path site plan for vehicles, heavy trucks and deliveries to help avoid or limit vehicles and equipment backing up.
Set up a limited-access zone or swing radius around heavy equipment.
Provide equipment with rollover protective structure (ROPS).
Maintain equipment to be in good operating condition.
Before any equipment maintenance is performed, utilize lockout/tagout procedures.
Provide a cab shield or canopy worker protection for top-loading vehicles.
Increase visibility and lighting for night work. Read More