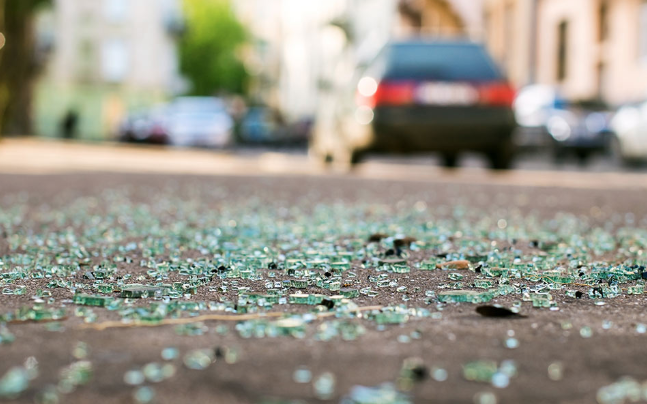 By Chris Hayes, Travelers
Second Vice President, Transportation Risk Control
From lane departure warnings to automatic emergency braking, drivers today have more technology than ever to help avoid car accidents. But with more cars on the road, the number of traffic fatalities continues to rise, according to the National Highway Traffic Safety Administration. Taking a scientific approach to what causes car accidents can help us better understand – and potentially avoid – them in the future.
Why Are There More Fatal Car Accidents?
Americans are covering more miles, and are more distracted, than they were a decade ago. Safety technology can only do so much to offset risky driving behavior. Reducing distractions, from smartphone use to eating while driving, can help drivers remain alert and able to react quickly, giving them a better chance to avoid an accident.
What Role Do Drivers Play in an Accident?
Despite all of the new safety technology, in 94 percent of car accidents, the crash was related to the driver, according to NHTSA.1 Often, an unexpected event and period of inattention go hand in hand. Maintaining focus on the roadway is important because unexpected events are a part of everyday driving. Even at their most efficient, the interactions between a driver's perception and a vehicle's brakes aren't instantaneous. Responding to an unexpected event happens in three distinct phases: perception, reaction and avoidance. There's the moment that the driver perceives the potential hazard, the driver's reaction time and the steps the driver takes to avoid an accident. This sequence of events takes time. Maintaining focus and attention on the road can help provide a driver with the time needed to react and ideally, avoid an accident.
What Causes a Car Accident?
To a driver, getting into an accident may feel like a stroke of bad luck – a matter of being in the wrong place at the wrong time, perhaps. There's some truth to the idea of timing. It's generally safer to drive during daylight hours instead of nighttime, when visibility is lower and other drivers are likely to be fatigued, or perhaps driving under the influence, for example.
While there's an element of chance in an accident, often it's due to a series of connected events that can be deciphered to discover the root cause of the crash. It can mean that a small mistake, when compounded with another factor, can lead to a serious car accident. But safe drivers who are prepared to react to that root cause can help prevent a more serious accident than drivers who are not prepared. Safe driving is more than simply driving the speed limit; it's about anticipating other driver's actions and recognizing when a curve in the road ahead or inclement weather requires drivers to slow down.