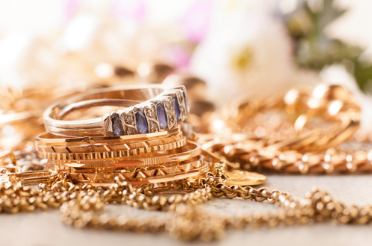 The most valuable possession that you own is probably your home. It's also one of the most vulnerable. Weather accidents, floods and property mishaps can easily damage it. But it's not just the outside structure of your home that's so valuable. Your contents and possessions inside it also require unique coverage.
Valuable Items Blanket Coverage protects your personal, valuable items by your basic homeowner's policy. Valuable Items Blanket Coverage can add a layer of protection that can help protect items such as jewelry, electronics, dinnerware and more.
What is Insurance for your Valuables?
Most renters, condo, and homeowner insurance policies will cover personal property anywhere in the world. This can include items such as furniture, clothing, and appliances. But your basic policy may have some restrictions when it comes to valuable items that are stolen. Jewelry, furs, silverware, and firearms are covered for the named perils (such as fire, lightning, explosion, riot, vehicle or aircraft damage) in the policy up to the contents (Coverage C limit) except when it comes to theft.  The basic policy only provides up to $1,500 theft coverage for jewelry, watches or furs, $2,500 for theft of firearms, and $2,500 for theft of silverware.   In order to have more theft coverage, a different endorsement is needed.  When you buy this extra coverage, you not only get more theft coverage, but you also get coverage for more causes of loss such as breakage or lost (mysterious disappearance). Read More