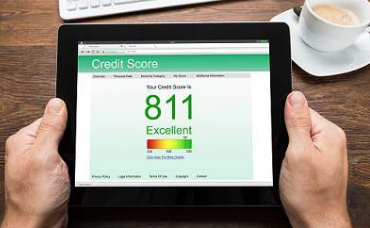 Emily Guy Birken
An insurance score is a score calculated from information on your credit report. Your credit information can be very predictive of future accidents or insurance claims, which is why many insurance companies use this information to develop accurate rates.
Your credit score is one of the factors that can affect your car insurance premium. If you want to understand better what goes into the pricing of your car insurance and how you can lower it, you need to be aware of the relationship between your credit score and your insurance score.
Why Does Your Credit Score Matters to Your Insurance Score?
Insurers first started using credit scores to help determine premium rates in the mid-1990s. They realized that there was a significant relationship between a customer's credit score and how likely they were to file a claim. Those with lower credit scores were more likely to file a claim and those with higher credit scores were less likely to file a claim. At least two studies have supported this observation: a 2003 study by the Bureau of Business Research and a 2007 study by the Federal Trade Commission.
Although this connection exists and is well-known among insurance underwriters, the reason for it isn't clear. Some speculate that drivers who pay their bills on time are more likely to be responsible in general, and thus, less likely to be involved in an accident. Note that the use of credit scores to determine auto insurance rates is prohibited in California, Hawaii, and Massachusetts (Maryland and Hawaii for homeowners insurance).
What Is the Difference Between a Credit Score and an Auto Insurance Score?
When calculating your car insurance rate, insurers use your credit score to derive something called an insurance score or a credit-based insurance score. Read More