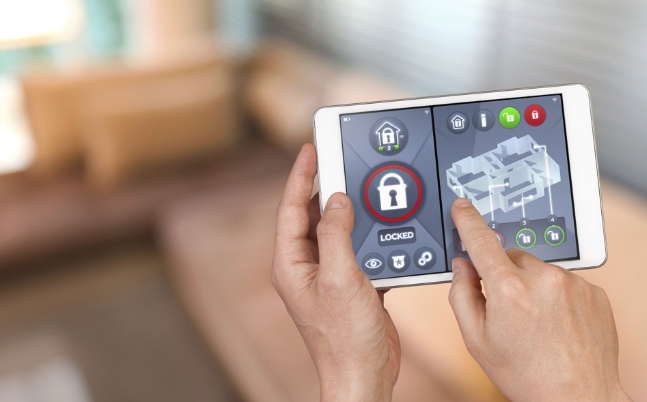 Smart home automation technology can offer homeowners peace of mind, convenience and efficiency, making it possible to automate systems and equipment ranging from home security to thermostats. With a smartphone acting as a control center, homeowners can remotely monitor video cameras, lock or unlock doors, turn on lights or automatically shut off the water to their home if a leak is detected.
A recent study found that 69% of consumers will own a "smart" in-home device by 2019.1 As this technology gets integrated into more homes, the potential exists for a variety of home security vulnerabilities and concerns. With so many possibilities, there are a number of decisions to make. Following are some important home automation safety considerations.
1. Which Features Matter Most?
Many consumers seek out specific solutions (e.g., remotely turning on lights), which can lead to a number of gadgets that do not communicate. Choosing them on an individual basis could leave a homeowner with a dozen different apps and ways to control their home.
There are two general types of home automation options: service provider solutions, which may come with monthly fees, and individual smart products, such as smart TVs and thermostats. Individual devices can be connected by a smart home automation hub, but it is important to select a hub that supports all of the devices that you wish to control.
2. Smart Sensors Protect the Home
Smart home devices can help homeowners manage their risk by enabling remote monitoring, alerts and control of a home's systems that, if they were to fail and go unnoticed, could result in costly consequences. Read More