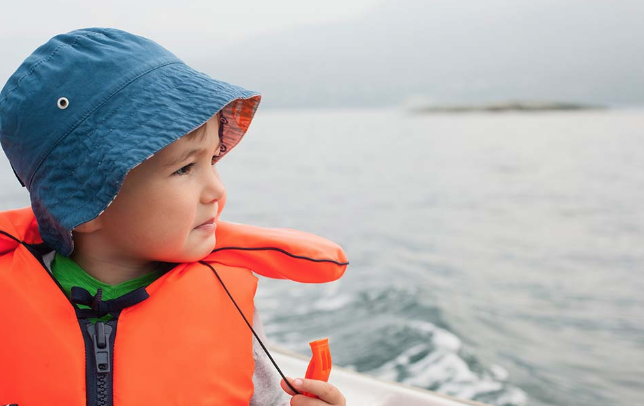 There's something universal about that feeling that comes with being on the water. Whether you're going solo in a skiff, heading out for the afternoon on a yacht or trying out a personal watercraft for the first time, there's a sense of anticipation that comes with each voyage. No matter how many trips you have under your belt, though, it's best to freshen up on boat safety.
Check If Your LED Lighting Causes Radio Interference
Test your radio and communications devices to make sure they are in proper working order and not affected by any potential interference caused by LED lighting. According to a recent alert from the U.S. Coast Guard, LED lighting can cause electromagnetic interference, or EMI, which can result in poor reception on VHF frequencies. This can complicate efforts to communicate, which is especially dangerous in case of an emergency.
It's an issue that hasn't garnered a lot of attention, so maritime radio users might not be aware that LED lighting can interfere with their radio. "We want to raise awareness about this potential impact on communications," said Todd Shasha, Managing Director of Personal Insurance at Travelers. Testing communications devices in combination with LED lights can help alert boaters to a potential issue before an emergency. The Coast Guard recommends five steps to help test for the presence of LED interference:
Turn off LED lights,
Tune the VHF radio to a quiet channel,
Adjust the VHF radio's squelch control until the radio outputs audio noise,
Re-adjust the VHF radio's squelch control until the audio noise is quiet, only slightly above the noise threshold,
Turn on the LED lights. If the radio now outputs audio noise, then the LED lights have raised the noise floor. If the radio does not output audio noise, then the LED lights have not raised the noise audio floor.
If the noise floor is found to have been raised, according to the U.S. Coast Guard Bulletin, it is likely that LED lighting is interfering with both shipboard VHF marine radio and AIS reception. Read More