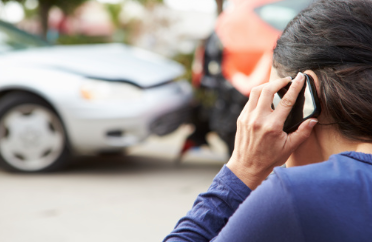 Michael Kelly, Eric Rosenberg
If you can avoid auto claims, it will save you a bundle on your insurance. The rates you pay are based, in part, on your past driving and claims history. While no one wants to have an accident, they do happen on occasion. That's why we call them accidents, after all. Auto insurance is an important part of protecting yourself and your assets.
Even more, it can save you time and injury if you can keep your car and its occupants safe. Here are nine of the most common auto insurance claims and tips on how you might avoid them.
The Auto Claim: Rear-end Crash
A rear-end crash is one of the most common accidents on the road, and one of the most avoidable. Outside of inclement weather and poor road conditions, most rear end accidents are a result of following too closely or not paying attention when driving.
The easiest way to avoid this type of collision is to put down your phone when driving. According to the National Highway Traffic Safety Administration, in 2016 over 480,000 vehicles were involved in a deadly accident where the driver was using a cellphone.
In March 2016, The U.S. Department of Transportation's National Highway Traffic Safety Administration and the Insurance Institute for Highway Safety recognized that 20 national automakers will be adding automatic braking to all their new cars by 2022. This new safety feature will help "prevent crashes and save lives" says U.S Transportation Secretary Anthony Foxx. Today, more than four automakers have gotten a jump start on adding automatic breaking to their new cars, well before the 2022 deadline.
The Auto Claim: Windshield Damage
Windshield chips and crack claims take a top spot on this list, yet many drivers don't believe this type of damage is avoidable. While you can't make rocks and pebbles stay on the ground, you can take steps to avoid the most common situations where windshield damage takes place. Read More