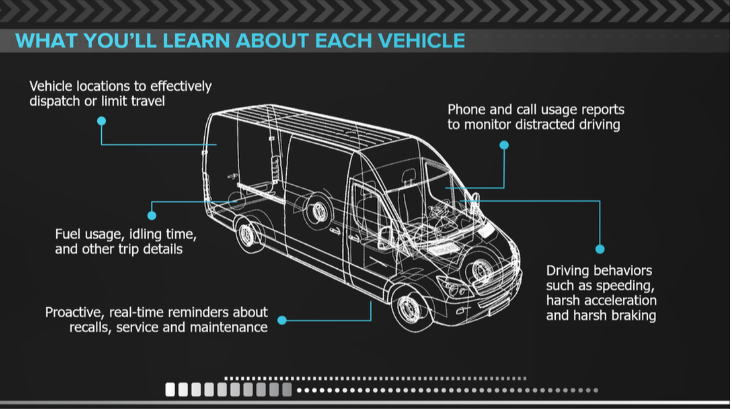 If you depend on a fleet of vehicles to conduct your business, you understand the importance of knowing whether your drivers are operating them in a safe and efficient manner. The Selective® Drive fleet management solution lets you know the location of your fleet vehicles and whether they're being operated safely. With this complimentary risk management technology that Selective is now offering to certain commercial insureds, monitoring your fleet is easier than ever.
Selective® Drive offers features such as:
Real-Time Tracking
Selective® Drive's GPS technology provides you with a real-time pinpoint location for each of your fleet vehicles, so you can always know their location. This technology also can notify you if delivery is likely to be delayed, providing you the ability to address the delay with your customers or take remedial actions to remedy the situation and get the delivery to its destination on time.
Geo-Fencing for Ultimate Control
Geo-fencing lets you set geographical boundaries for your vehicles to help ensure that your fleet drivers do not deviate from the approved course and schedule.
Vehicle Health and Monitoring
If you have many active vehicles in your fleet, it can be difficult to keep up with the maintenance necessary for vehicle safety. Selective® Drive helps you address this challenge by providing on-demand vehicle health and monitoring, including scheduled service reminders, recall updates, maintenance checks and detected issue alerts. Read Full Article