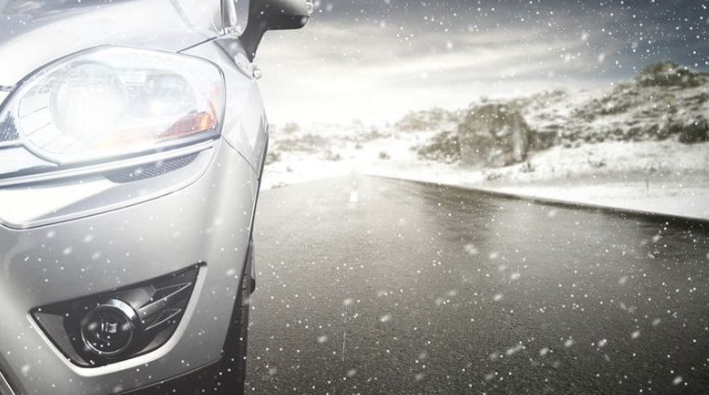 Black ice
The Western Slope Driving Institute, an automotive education organization, explains that black ice is extremely dangerous because it is nearly impossible to see. By knowing how to anticipate black ice and what to do when the car encounters it, drivers can remain safe. First and foremost, drivers need to be aware that shaded areas of the road, as well as all parts of highways late at night during winter, will be more prone to black ice.
Every vehicle is prone to losing control when encountering black ice. The type of automobile, tires or brakes you have do not make much of a difference. To help you stay safe on icy roads, what will make a difference is knowing what to look for and how to react.
If you encounter black ice, do not hit the brakes as this can cause an immediate spin, notes the Western Slope Driving Institute. Instead, slow down by taking your foot off of the gas. Downshift if you have a standard vehicle. Always keep the steering wheel pointed straight ahead. Try to identify areas that have more traction, such as spots of the road with sand or road salt.
Driving in snow
If you have to drive in the snow, it is important to stay alert, slow down and stay in control. Here are a few tips to navigating in snowy conditions:
Reduce your speed and remain a safe distance away from the car in front of you. Give yourself plenty of time to stop quickly should you need to.
Make sure your windows are defrosted and that your car is clear of ice and snow.
Avoid spinning your tires by gently pressing your gas pedal to accelerate.
Prepare to slow down at least three times sooner than you normally would when turning or stopping.
Be cautious of snowplows and salt trucks on roadways.  Read More